About Us
Over 100 Years of Combined Business Experience
Ready to Help Solve Problems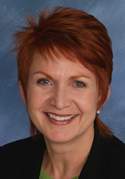 Lidia Young, LSCSW
Executive Coach to Leaders and Executive Teams
Lidia has a notable track record of helping executives and leadership teams develop a more healthy and effective culture. She helps Boards and management teams develop vulnerability-based trust — the foundation of effective leadership. She helps leaders be able to apologize, resolve conflict, take responsibility for their actions and actively support each other.
Lidia is a Licensed Specialist of Clinical Social Work (psychotherapist) with 20+ years executive coaching experience. She is a seasoned facilitator and has worked with hundreds of high-level leaders, CEO's, presidents, VP's, directors and their management teams as well as Boards of Directors.
John Trewolla, MBA
Transition Manager
John is a successful entrepreneur with broad experience in operations, processes, technology, management and business transitions. He has been certified as a systems professional and is a trained mediator.
John helps Boards and executives agree upon strategic goals that can be objectively measured. This allows feedback about progress and accountability. And, it steers everyone in an organization to work towards a common goal.
During his years with Cap Gemini, John managed corporate merger and acquisition efforts, complex CRM projects and data mining systems. He is active in the Turnaround Management Association.